Boston, MA—KGL PubFactory, the online hosting division of KnowledgeWorks Global Ltd. (KGL), has announced another longstanding customer contract renewal, this time with international social science publisher, Brill. Having doubled its web business over the past six years, Brill will continue to take advantage of the latest enhancements of the PubFactory platform in an extended relationship.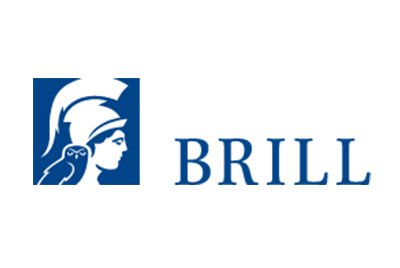 Brill publishes more than 2,000 books and reference works per year, in addition to almost 600 journals—including 42 fully Open Access titles—mainly in the humanities, social sciences, and international law. Brill has expanded in recent years through acquisitions of Dutch biological sciences publisher, Wageningen Academic Publishers, and German humanities publisher, Vandenhoeck & Ruprecht Verlage.
As a flagship PubFactory customer hosting both its books and journals, Brill has doubled its online sales on brill.com over the course of the partnership, integrated its business intelligence with PubFactory's IntelWorks reporting and analytics service, and been a leading user of the PubGen module—migrating the Brill #HumanitiesMatter Blog onto the platform as formatted and searchable content to enhance the user experience. The next phase will see Brill moving its reference works and primary source materials to the PubFactory platform.
Bas Baas, VP of Technology at Brill, commented: "As an independent HSS publisher of both books and journals, we appreciate the great fit with the PubFactory platform and community, along with the high quality of service we've received. The team have eagerly supported Brill's ambitious business growth with new opportunities to enrich our site and advanced tools to analyze our market. We look forward to this next chapter of innovation and expansion in our nearly 340-year history."
José Fossi, VP of Client Services for KGL PubFactory added: "Brill is one of our largest and most pioneering publishers, with a willingness to experiment with new technologies and business models. We are pleased to provide a best-in-class customer and user experience, and are excited to continue growing together."
KGL's end-to-end proposition for scholarly publishers includes business consulting, editorial and peer review solutions, AI-powered language analysis and copyediting, XML composition and proofing, digital and print production, and online hosting. The PubFactory platform hosts over 1,300 journals and 300,000 books, numerous databases, and reference works.
About Brill
Founded in 1683, Brill is a publishing house with a rich history and a strong international focus. Headquartered in the Netherlands, with offices in Germany, Austria, the USA and Asia, Brill's publications focus on the Humanities and Social Sciences, International Law and selected areas in the Sciences. Brill publications also include several major imprints with a distinguished history of publishing high quality and successful titles. Brill publishes more than 2,000 books and reference works per year in both print and electronic format, in addition to almost 600 journal titles—including 42 fully Open Access titles. For more information, please visit brill.com.
About KnowledgeWorks Global Ltd.
KnowledgeWorks Global Ltd. (KGL) is the premier industry provider of editorial, peer review, production, management consulting, online hosting, and transformative solutions for every stage of the content lifecycle. KGL serves the journal, educational publishing, and eLearning markets from content creation through distribution of print and digital products. A division of CJK Group, Inc., KGL unites the content and technology expertise of Cenveo Publisher Services and Cenveo Learning with Sheridan Journal Services, Sheridan PubFactory and now KWF Consulting and KWF Editorial. The combined company brings over 200 years of experience serving the publishing market and is powered by state-of-the-art, intelligent automated solutions and delivery platforms including Smart Suite and PubFactory. For more information, please visit www.kwglobal.com.